TRI-STATE ANTIQUE CENTER
PREVIOUSLY SOLD MODERN & 20TH CENTURY DESIGN
For other departments, please click on the appropriate category in the menu bar above.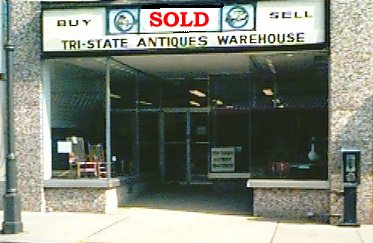 VIRTUAL SOLD WAREHOUSE
PLEASE NOTE: This page is graphics instensive! Items you see here in our Sold Warehouse are pieces we have had but are NO LONGER available; they have been sold. They are moved from our regular web site to this page for your reference and viewing enjoyment. To view Heywood-Wakefield items available for sale, go to Modern Seating (and click on other departments from there).