Welcome to Tri-State Antique Center's Heywood-Wakefield Gallery.
We have dozens of pieces of vintage Heywood-Wakefield furniture on our website,
but we have hundreds of pieces in our store inventory.
If you don't see what you are looking for, be sure to email or call us as only about 10% of our HW inventory is online.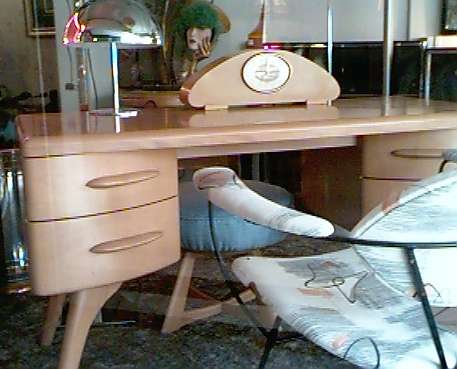 For future reference, please note that this page has moved.
Your browser will redirect you to
http://tri-stateantiques.com/heywood-wakefield/hwlivingrooms.htm in 5 seconds.